Kris and Jerry - A Sunny Day (1966)
07
nov.
2015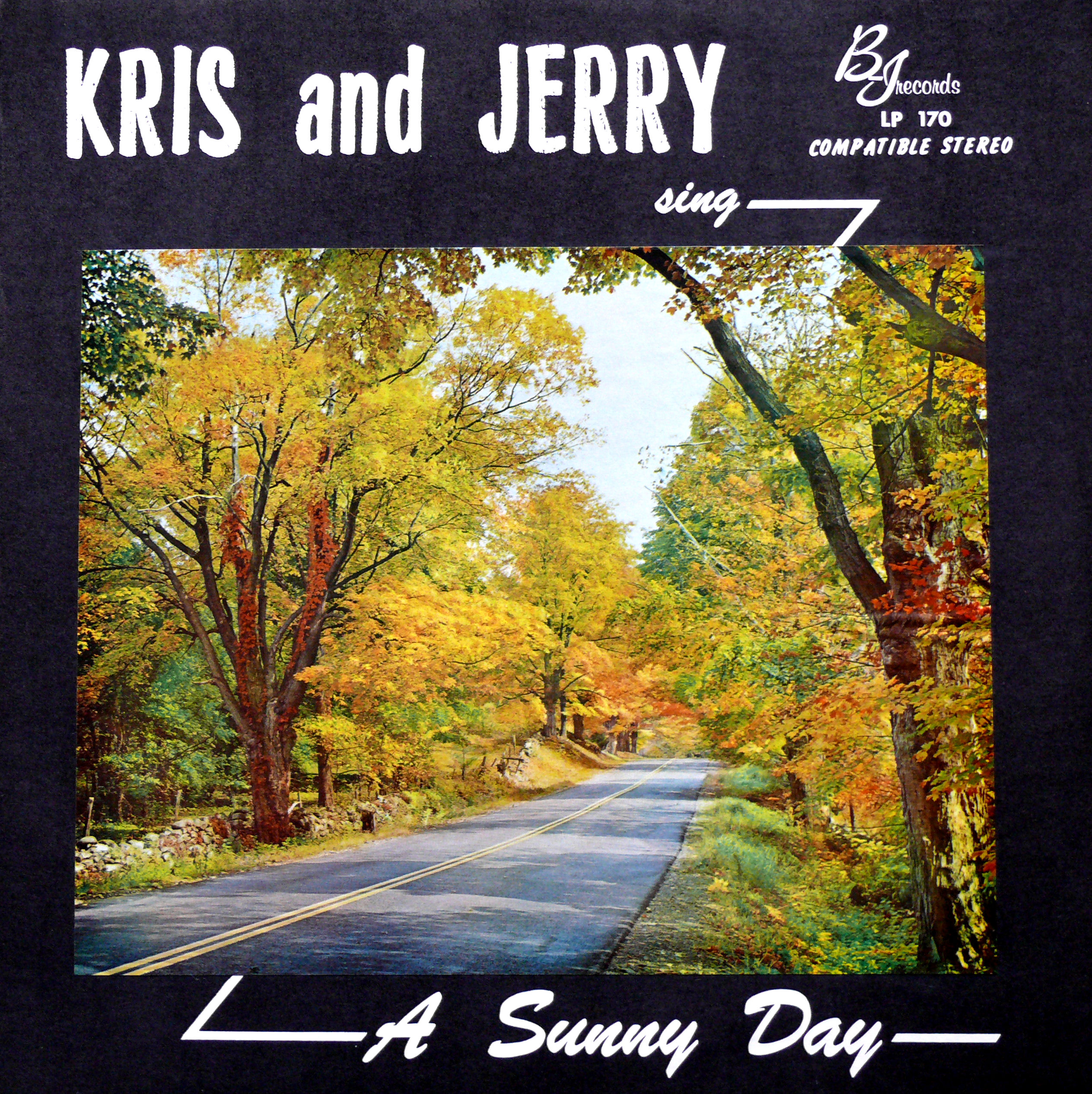 We're at that season when, imperceptibly, autumn may slip away. As the days shorten and become more cloudy, windy and cold, the richness of this time of year will vanish, the landscape shedding its autumnal tones to reveal those of winter. With its generic fall foliage cover, the vanity release from Kris and Jerry captures these fleeting moments of beauty, when the leaves are turning to gold among a palette of vibrant yellow, russet and remaining green. Here is A Sunny Day, without the harsh glare of summer. Gentle breezes have escorted many leaves to the ground with the last warming rays. The low sun still retains radiance enough to brush the wooded peaks with brilliant light and the air is carrying with it ripe fragrances that tease the senses.

Not only the autumn landscape is beautiful during those fleeting days, but, in a sense, the magic of that scenery is due to its ephemeral, making it that much more precious. So is the music of Kris and Jerry. A Sunny Day will send you without a doubt right back to 1966. And I do not mean that in the sense of a shopworn '60s flavor, however strong this flavor is. There may be something else going on, too, something more to do with a peculiar overall sound that encapsulates a part of the mid-60s zeitgeist.
So, what have we got here, then? A young couple from the Midwest, Kris & Jerry, delivers sincere 3-minute tunes that splits the difference between garage-y folk, lightweight pop and jazzy tunes so elegantly that you can't say that it falls typically in one category or another. Listening through you catch hints of Village folkies or male-female duet act but any comparison would be really meaningless, as Kris and Jerry had a unique quirkiness through a busy instrumentation that represents an intrepid attempt to be different. In that regard, the duet chose to add colour to their light garage-y combo backing, as a couple of numbers are led by a prominent accordion, others by some tasty saxophone sprinkled with bits of piano, flute and viola.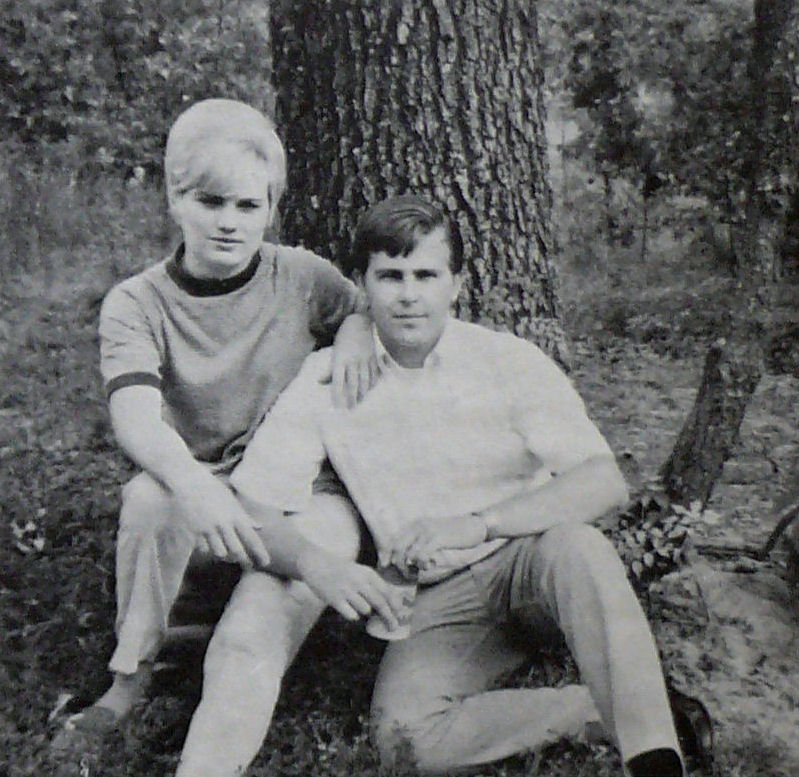 However, the interest of these tunes doesn't rely entirely on these ingenious efforts, The twelve songs, all original except for the jazzy cover of "As Tears Go By" are tuneful and nicely done, the playing and singing excellent throughout, while the somewhat reverb drenched vocals adds a lost-in-time bliss feeling to this creative ingenuity. In his Acid Archives appaling review that managed to be the most patronising one you will read in a long time, Aaron Milenski dismisses Kris and Jerry as « the sunny little brother/sister to a lot of amateurish garage rock, so fresh and genuine that you want to forgive a lot of its faults ».
As the readers have probably guessed, my feelings are rather similar to Rich Haupt ones when he said that Kris and Jerry's music « had a genuineness that caught him off guard ». Make sure that you won't be caught off guard listening to this LP. Much more than a charming ephemera of bygone days, A Sunny Day offers a set of beautifully crafted songs through which the real presence of the past is oddly summoned up and made vivid.
Can't You See What You're Doing to Me
I Am a Lonely Man
The Boy I Really Loved