Sam Meroney - Times Now Past (1987)
30
janv.
2017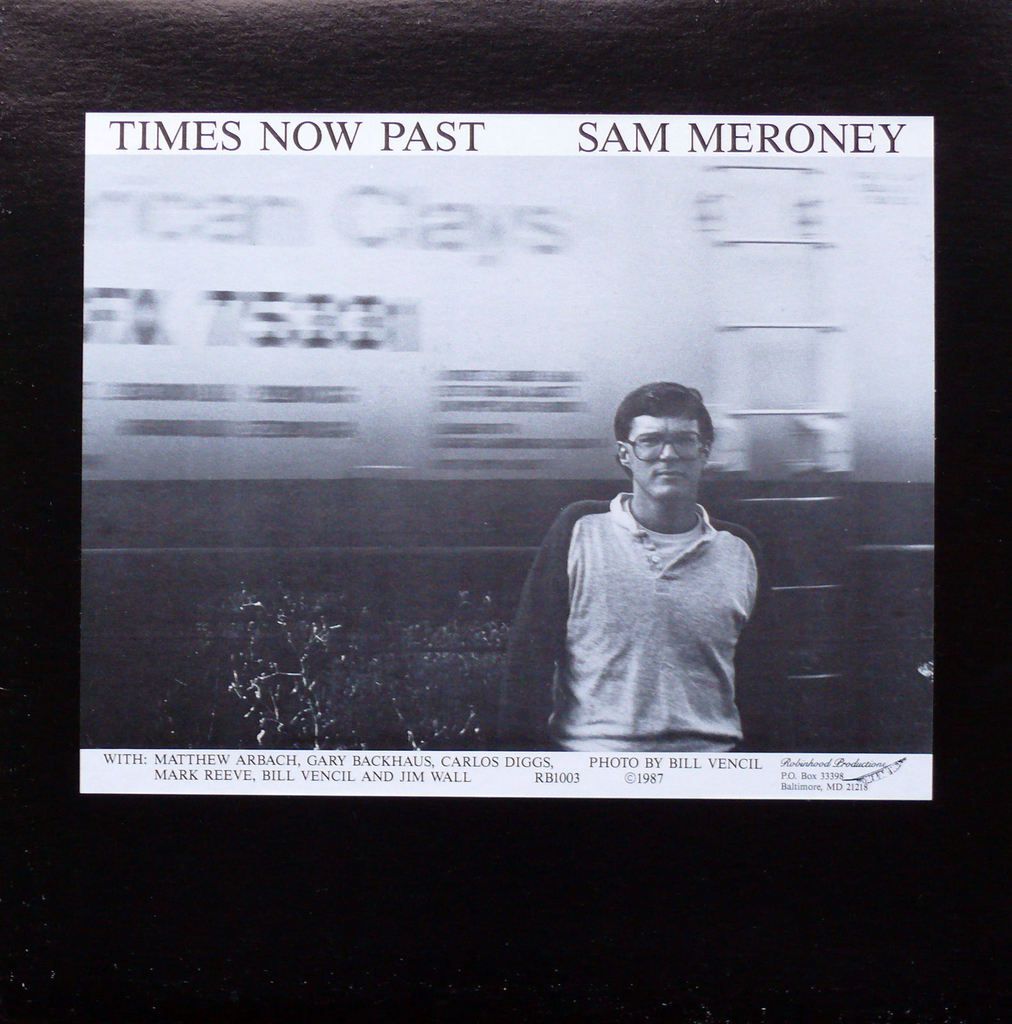 The first time I put this album on my turntable, I can't say I was totally surprised by the content - being already familiar with Sam Meroney and his earlier work with the Planet Earth Blues band (the album from 1984 is also worth of interest). But if this record is your first meeting with the music of Sam Meroney and if you have no clue of what kind of music he has to offer (the previous LP Change of Plans was a pop tribute to the fifties) it's impossible to not be caught on the hop. The black and white cover only hints at what's inside. In his scruffy sweater, librarian spectacles and dejected face, standing in front of a rusty train in motion, Sam Meroney could hardly look less like a cover star. De facto, simplicity and directness prevail here, which is a strength as this second attempt has very little to do with the mainstream sound of the eighties - those synth filled/programmed recordings and audio gimmicks employed in so much pop oriented records at the time, not to mention all the production errors and other sickly adornments.
Nothing revolutionary here, but a very well done collection of introspective, softly melancholic pop/folk songs (especially the ones with violin or cello) and strongly reminiscent of the golden era of music - there is even a doo wop song ("Swing Time Swing"). Compared to what he had done before, Times Now Past has seen Sam move in a direction of someone wanting to speak to the listener one-on-one's but not in a folk-singer way as even the acoustic guitar-based songs might call to mind an intimate, pop-like approach. Paul McCartney was an influence, like all The Beatles and their solo works. Others influences include T Bone Burnett, Sam Phillips, Larry Norman, Phil Keaggy, Klaatu, Los Lobos, Marshall Crenshaw, Hank Williams, Buddy Holly and many others plus classical and movies soundtracks.
There is good chance this album could appeal to the audience of Alan Dunham, Paul Huber or Roger Sherman. All these artists have their own sound signature and cannot really be compared but they do share a common denominator: the homemade nature of their recordings. Times Now Past although a little too twee and mellow is definitely one of these great homemade pop/folk releases, which for the record, was mixed by Sam Meroney in less than 24 hours, after he rented a 1/2 recorder, monitor speakers and a reverb unit.
You not only need to have an interest for the homemade albums to fully appreciate this record, but also for Christian pop (this is no coincidence that I mentioned Larry Norman and Phil Keaggy earlier) and tender or elegiac tunes, otherwise, you could be annoyed by some of the lyrics (the time goes by, a seemingly reoccurring theme, from a nostalgia trip to a romantic desperation).
The last time I spoke with Sam Meroney - about two years ago now - he told me that a label expressed interest for his music. I hope this is not an abandoned project because only a few copies of this album were distributed on the market.
Rusty Train Tracks
Old Friend
Just a Few Notes